4 Pet Safety Tips for Thanksgiving from an Auburn Vet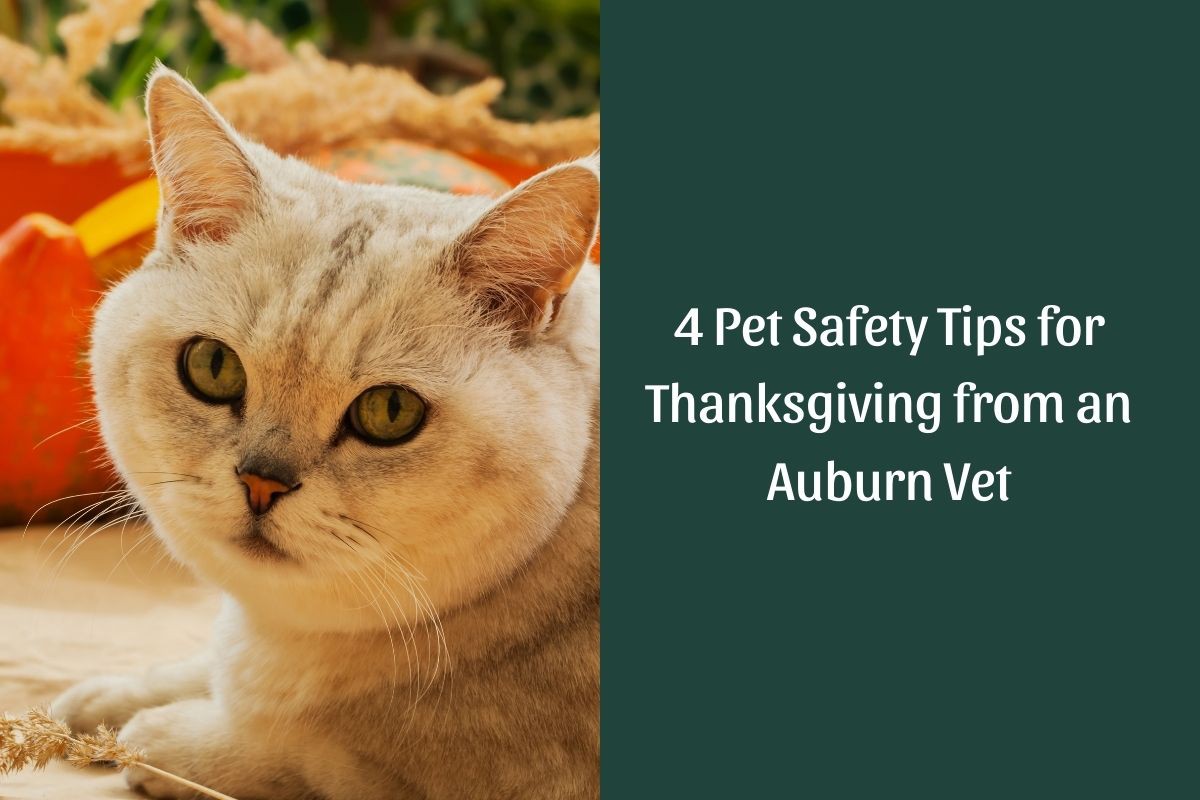 Since Thanksgiving is quickly approaching, you might be contemplating ways to include your feline friend or canine companion in the celebration. What animal wouldn't enjoy a holiday loaded with delectable goodies?  Before the big day arrives, it is very important to acquaint yourself with the potential dangers. The animal medical practitioners at Forest Hill Veterinary Hospital don't want your furry friend to get sick this holiday season. Keep scrolling to see some very important pet safety suggestions from a trusted Auburn vet! 

Skip the Garlic, Onions, and Leeks
The allium family includes onions, garlic, scallions, leeks, etc.. These ingredients can cause anemia in pets. Because some pets are more sensitive to members of the allium family than others, it is best not to share them with any of your furry friends. 
Put Bones and Fat in the Garbage Where They Belong
No matter how much your furry family member begs, fat drippings and bones are not safe treats. Bones can cause choking, vomiting or diarrhea, bowel obstruction, and even tears. Excessive fat consumption could cause serious health problems like pancreatitis, too. When preparing your four-legged best friend's Thanksgiving meal, stick to lean turkey. 
Don't Give Your Furry Family Member Dessert
Many holiday desserts contain ingredients that are dangerous for pets. Grapes, raisins, certain artificial sweeteners (xylitol), and, of course, chocolate are all toxic. Even tiny amounts of alcohol in desserts or unbaked bread is dangerous. And sugar is not healthy for cats and dogs anyway. This Thanksgiving, save the sweet treats for your human friends and family. 
Know When to Schedule an Appointment an Auburn Vet
If your pet gets sick or hurt this holiday season (or at any other time of the year), reach out to an Auburn vet as soon as possible. Now is also an excellent time to schedule a wellness exam to make sure your cat or dog is healthy going into the holiday season. Contact us today to make an appointment for your pet.
By accepting you will be accessing a service provided by a third-party external to https://foresthillvet.com/